So be honest, are you getting enough fibre in your diet?
Have you been eating your fruits and vegetables?
How about when it comes to your choice in books?
Have you been reading the same genre over and over?
Are you
mentally constipated???
:)
Visual aside, the reason why the open genre book club I participate in functions the way it does is because humans are creatures of habit. If I wasn't forced to read a different genre every month, you know that I would simply gorge myself at the buffet of teen literature. Which is the sugary, over-processed dessert of the book world. It's a tub of Cool Whip. So every once in a while we have to select a genre which is more like eating a big bowl of bran flakes.
You know, for the sake of dietary variety.
For November/December's iteration of the book club, we read plays. Literary health food. (Unless you're talking about the inedible pablum that is Arthur Miller. Which we are not.) In my case we are talking about
The Importance of Being Earnest
by the late, great, and faaaaabulous Oscar Wilde.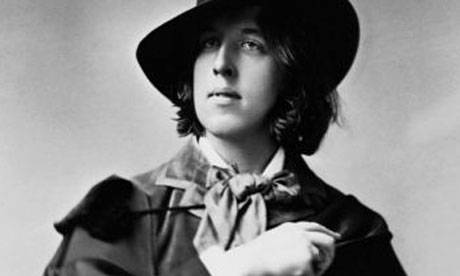 All hail Oscar, king of the Dandies!
The problem here however is that I haven't had to analyze a play since high school. It is a genre that I really don't read very often. So I will have to be brief...
The Importance of Being Earnest
is highly quotable and undeniably the work of Oscar Wilde. If you have read any of his other works or are even familiar with some of his quotes,
Earnest
is instantly identifiable as being one of his. His witty phrases and jokes are a delight, the short 75-page play is a quick read with a rapid storyline filled with hilarious banter. I have never seen this play performed, but I would very much like to and I think it would be even more enjoyable if I was able to watch it rather than read it.
This is my major sticking point with plays of any kind I suppose: they just aren't meant to be sat down and read. They are meant to be
seen
, it is the purpose for which they were created.
So as far as genres go, I probably won't be adopting plays as a regular part of my reading diet. But as far as Oscar Wilde goes, I absolutely love his work and will continue to adore it in all its forms.